Nc'Nean Distillery information
The first spirit was distilled at the Nc'Nean distillery in 2017, following several years of obtaining funding. In the same period, owner Annabel Thomas recruited a team that includes a seasoned distillery manager, as well as 2 female distillers.
The distillery takes its' name from the Gaelic goddess Neachneohain; the queen of spirits, and protector of nature. The Western Highlands distillery creates a whisky that is completely organic. This involves making the whisky from organically farmed barley, grown in Eastern Scotland, and minimizing the footprint of the distillery.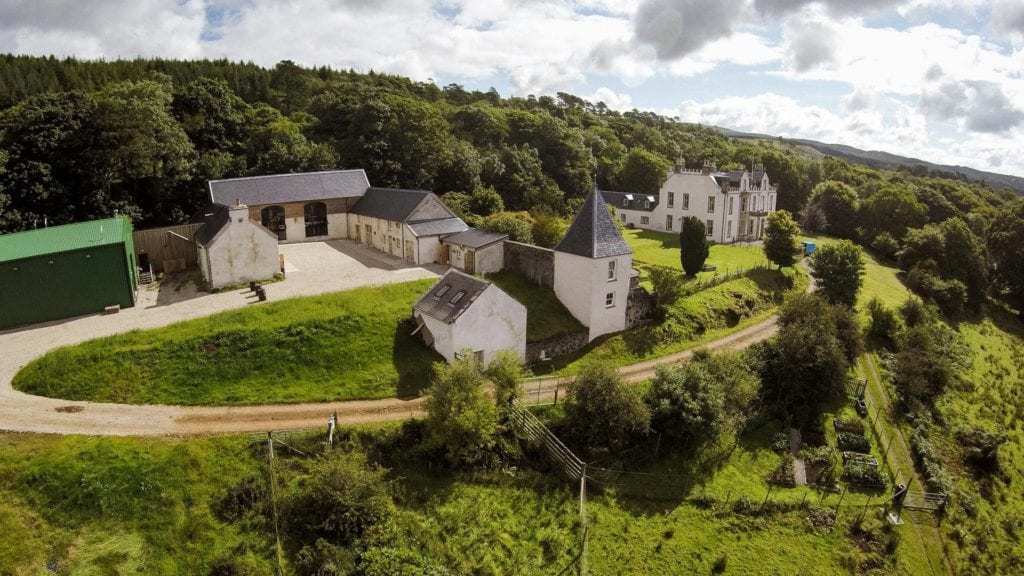 Protecting nature is at the heart of the sustainable setup of the distillery. The stills are powered by biomass and green electricity. The bottles are made from recycled glass, and designed to be able to reuse. Water that is used during the cooling is recycled by using a cooling pond. This allows it to cool down naturally, and ensures it can be used time and time again. Lastly, the remaining pot ale is used as fertilizer, and the leftover draff from the malting is used to feed the cows on the nearby farm.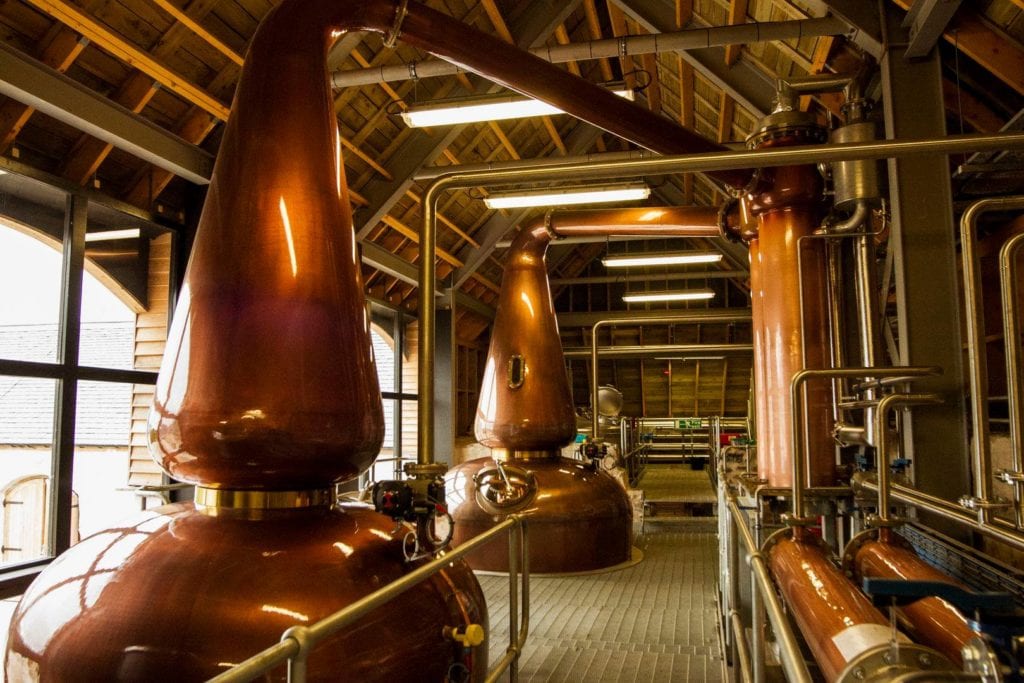 Not afraid to break away from the beaten down path, the distillery experiments with different yeast strains, rather than using the industry standard that yields the highest amount of alcohol.
Nc'Nean whisky
Ainnir – 2020 inaugural release
Organic Single Malt – Batch 1
Organic Single Malt – Batch 2
Distillery info:
Distillery Setup:
| Component | Capacity | Quantity |
| --- | --- | --- |
| Mash tun | 1 tonne | 1 (semi-lauter) |
| Washback | 5,000 litres | 4 |
| Wash still | 5,000 litres | 1 |
| Spirit Still | 3,500 litres | 1 |
| Expected yearly output in LPA (Litres of pure alcohol) | 100,000 | |